You know the French painter Bernard Clarisse?
No, me neither.
But you'd remember him if you ever stayed in his guest house in Dieppe.
It was nearly half past midnight when I rocked up after a few hours of pitching and rolling on the ferry from Newhaven, but I was still greeted with a warm welcome.
Bernard is in his mid 70's and a real 'Bon Viveur'. In the time it took me to fill up on baguette and pain au chocolate at breakfast he'd given me about a week's worth of things to see and do on the way to Paris.
Today the weather is still breezy but nothing like the rip-your-face-off 35mph gusts of the previous day.
Fortified by a good breakfast I put in some quick miles heading South from Dieppe, connecting with the Avenue Verte about half an hour later.
This beautiful cycleway is a disused railway line, and it made for some great riding for the next 28 miles to Forges-Les-Eaux.
Without the pressure of a ferry to catch I even had time stop for coffee at an old railway station.
I'm following the route prescribed by Donald Hirsch and after lunch it took me out into rolling countryside for 20 miles of lovely quiet roads that I had almost to myself.
The hills are manageable, with long gentle freewheeling descents that made the cycling just as enjoyable as Avenue Verte (if a little harder on the legs).
Just as I reach my destination of Saint Germer De Fly the sun finally came out.
Time for a couple of cold beers.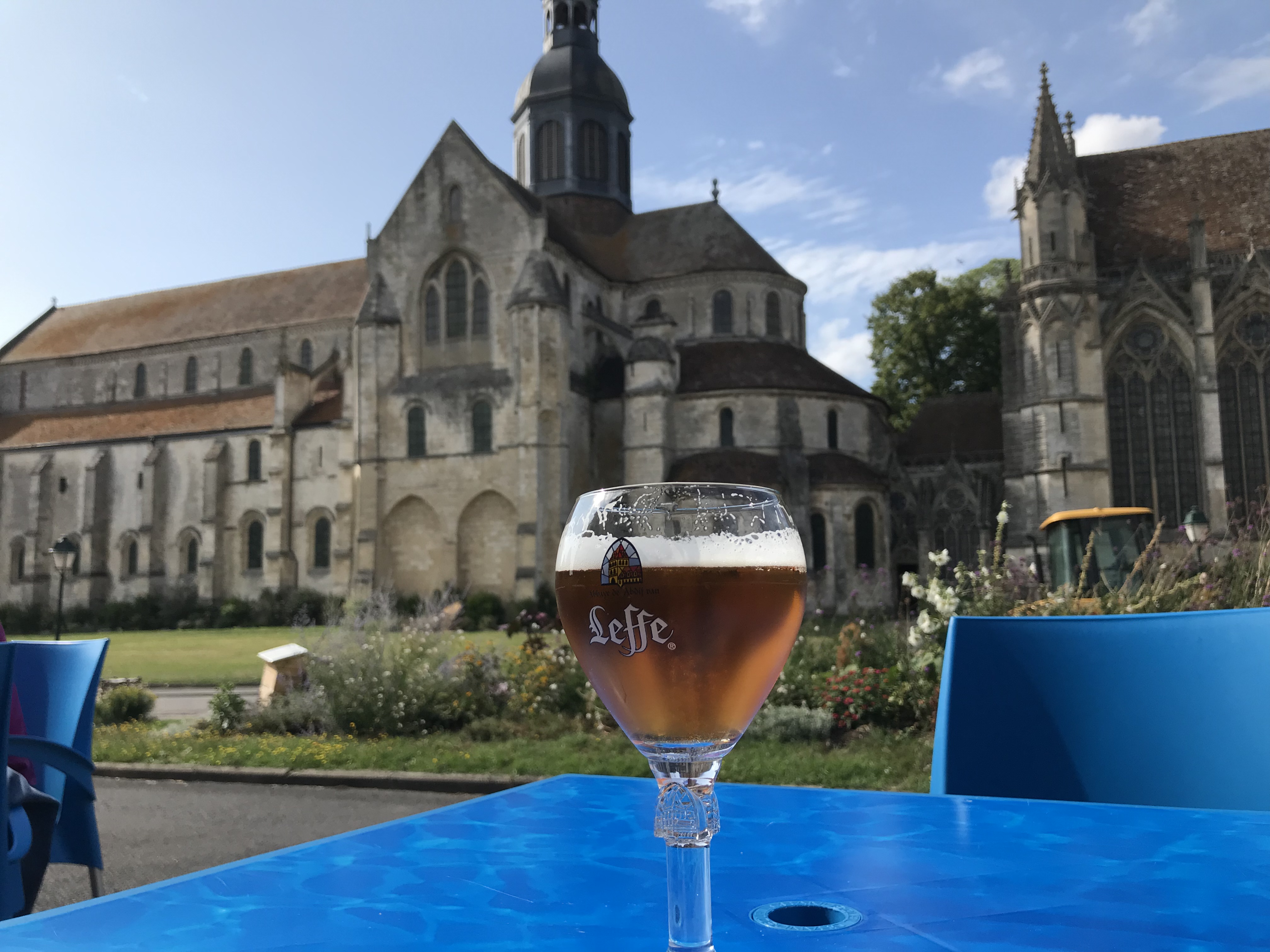 I'm definitely feeling well-exercised but not completely destroyed like yesterday, and it's been the perfect day of cycling I imagined when I planned the trip.
I expect I may feel differently tomorrow after 74 miles and seven 'significant' hills on the way to the Eiffel Tower.
But I'm looking forward to it.
If you've already donated thank you, it's been an amazing effort and I'm humbled by your generosity.
If you haven't yet and can spare a few pounds for Cancer Research I would truly appreciate it – click here to visit my JustGiving page.