I may have been missing the peculiar comforts of the Forest Hotel, but Groningen fell short of my expectations.
It was terribly quiet for a Saturday evening, apparently due to the World Cup.
I felt a few spots of rain as I set off, which reminded me that I've been dodging rain the whole trip.
Even when it's been sunny there have been dark clouds hanging ominously in the sky.
The route to Emmen was mainly through forest, although I was having a bit of trouble following the way markers, so it ended up being a mixture of my own navigation and the official route.
Emmen appeared at the 40 mile point, and I stopped for lunch before setting off for Enschede.
The Dutch know how to make a cheese sandwich.
I spent the afternoon and early evening navigating around the part of Germany that sticks into the Netherlands. Initially the route headed SW to Coevorden, before bearing SE following the route of a canal towards Enschede.
Despite the miles, today the cycling felt good and the only concern was finding somewhere to stay on arrival.
The iPhone had died (again) well short of my destination, and despite cycling round the city for 30 minutes I couldn't find a single hotel to even try.
The tourist information office near the station came to the rescue with a helpful touchscreen system with information on hotels (all oddly 7-8km out of town) and bed and breakfasts.
I had cold beer on my mind so found a very nice bed and breakfast for the bargain price of €40.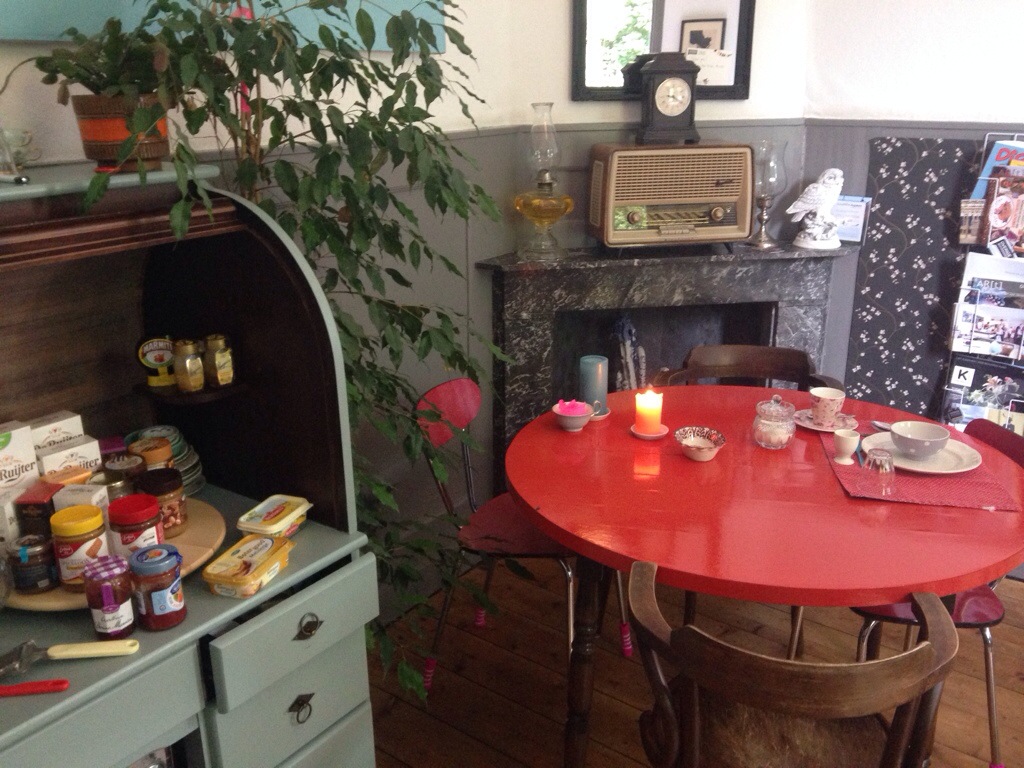 I liked Enschede.
Not only did there seem to be some real life here, but I also found a bar serving a wide selection of Trappist beers for between €3-4.
I felt like I deserved a few.
Miles today: 100.11
Miles so far: 246.33