I opened one stuck together eyelid to discover it was already 10am.
My eyes were still red raw from the previous days pollen, but I'd managed the remarkable feat of 10 hours uninterrupted sleep.
If I'd still had any aspirations of cycling 117 miles today that would have been the end of them, but I'd already hatched a different plan over a couple of beers the previous evening.
Cycle to Harlingen, before taking the train to Groningen.
I got going just after 11am and under no time pressure I was able to relax as I headed round the coast to Den Oever.
As I turned east, I reached my first sea dijk. I had the wind behind me for the first time.
An entirely more agreeable experience as I whipped across it at 15-20 mph, before eventually reaching Den Oever where I made a quick stop for herring.
Note to self. Raw herring and onion is not the best food for cycling. It has an undesirable repetitive effect.
The main event of the day loomed large, the 30km long Afsluitdijk.
Impressive a feat of engineering as it is (think about a man made causeway stretching from Dover to Calais to get some idea of scale), it's a pretty boring and monotonous cycle ride.
Dead straight on a cycle path that stretches out to infinity, running next to a noisy 6 lane highway.
At least with the wind more or less behind me I was able to whip over it in little more than an hour.
I arrived into Harlingen where the sun decided to make its first proper appearance of the trip.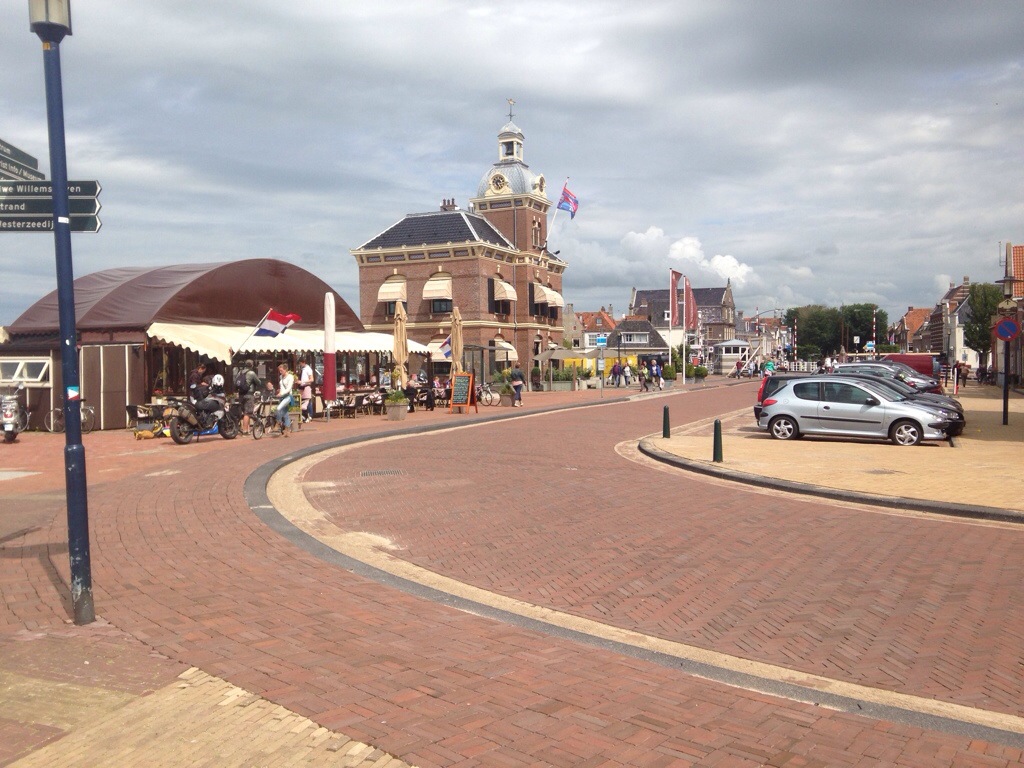 The train journey to Groningen was easy-peasy, although the battery on my iPhone expired which added an extra degree of challenge to finding my hotel (not having written down the address).
I found it tucked away in a small courtyard with a jazz bar underneath.
Perfect for an early evening beer.
Miles today: 44.23
Miles so far: 146.22